---
Communication Kits / FSK Modulation and Demodulation Kit.
---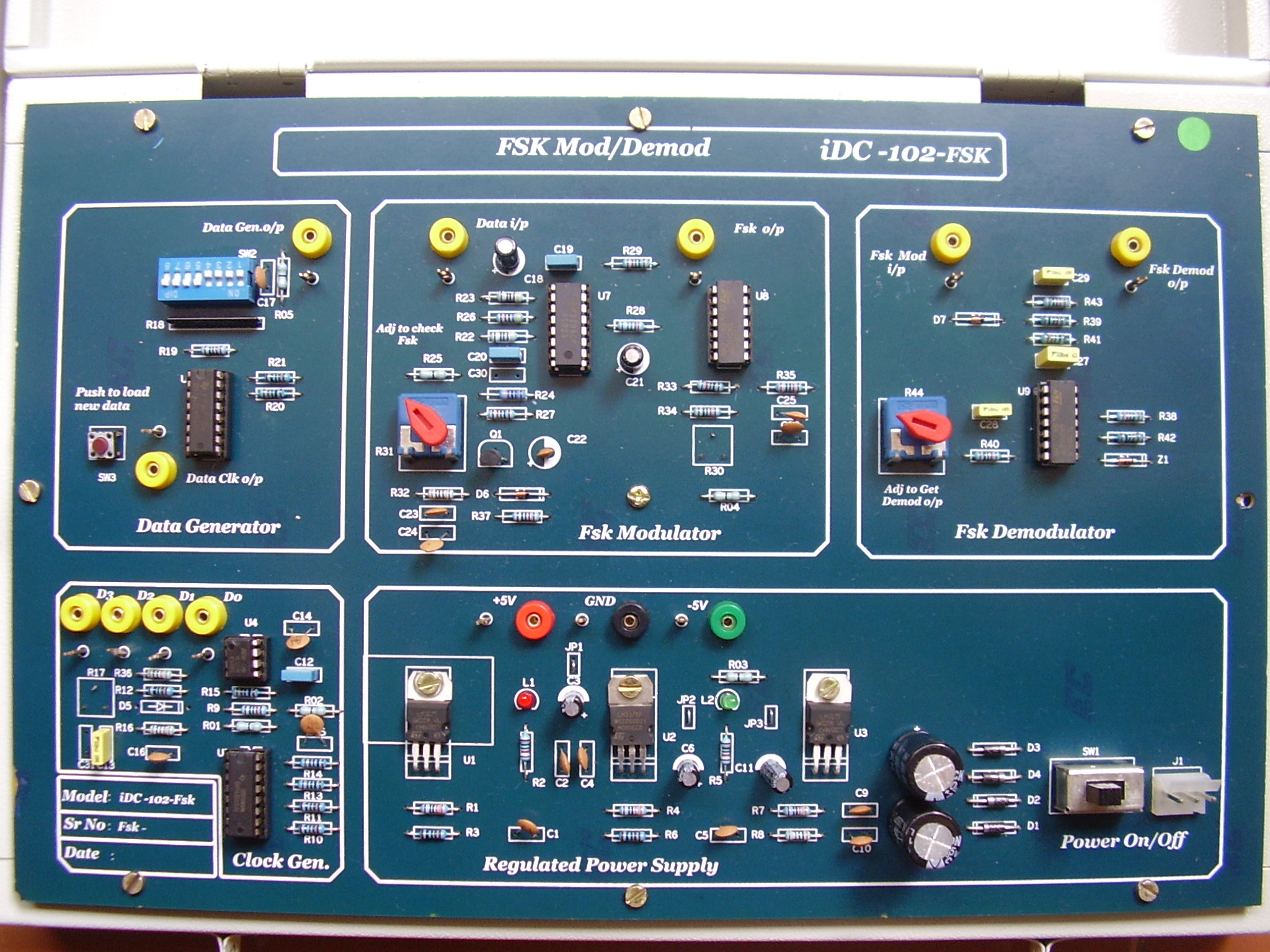 Manual
Ask For Quote
Technical Specifications :

Synchronous clock generator
Onboard synchronous clock generator having the ability to generate the 4 synchronous clock i.e D0,D1,D2 and D3 of amplitude 0-5v.
On-Board clock features :

FSK modulator circute using diffrent IC.
Amplifier circuite using IC TL084.