---
ARM Kits / ARM 7 Development kit
---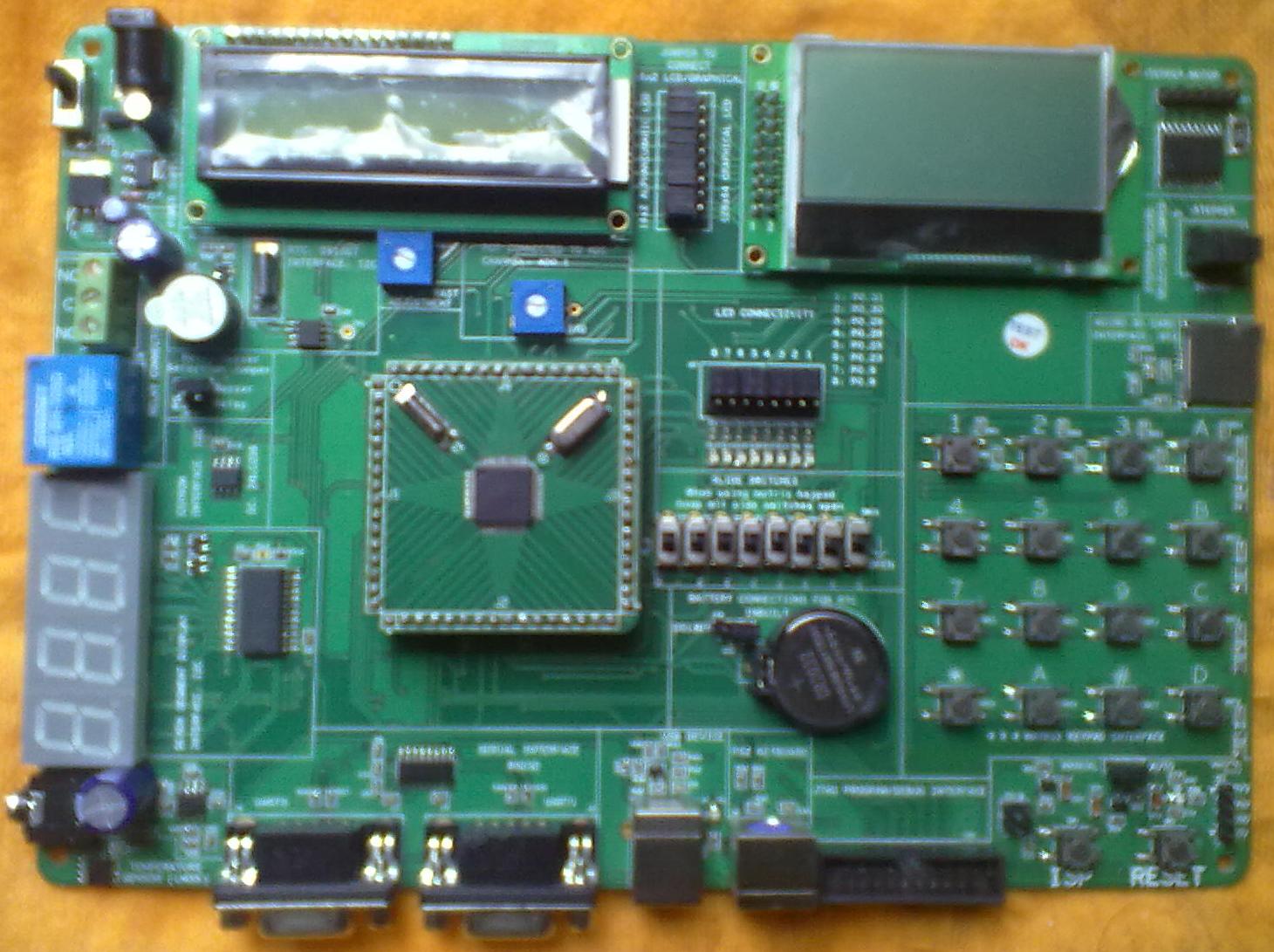 Manual
Ask For Quote
Technical Specifications :

LPC2148 ARM controller.
Reset circuitry
4x4 Keypad.
8 - User slide switches.
8 - User LED's.
12C Interface with EEPROM and 7segment display and RTC.
JTAG port.
16x2 character LCD and 128x64 Graphical LCD.
ADC and Temprature sensor.
Buzzer and relay circuitry.
Stepper motor and DC motor driver.
2- UART
USB connector.
I/O pin expantion connector.
SD Card connecter.
PS2 Connctor.
Audio jack and DAC.