---
Communication Kits / DAC Modulation and Demodulation Kit.
---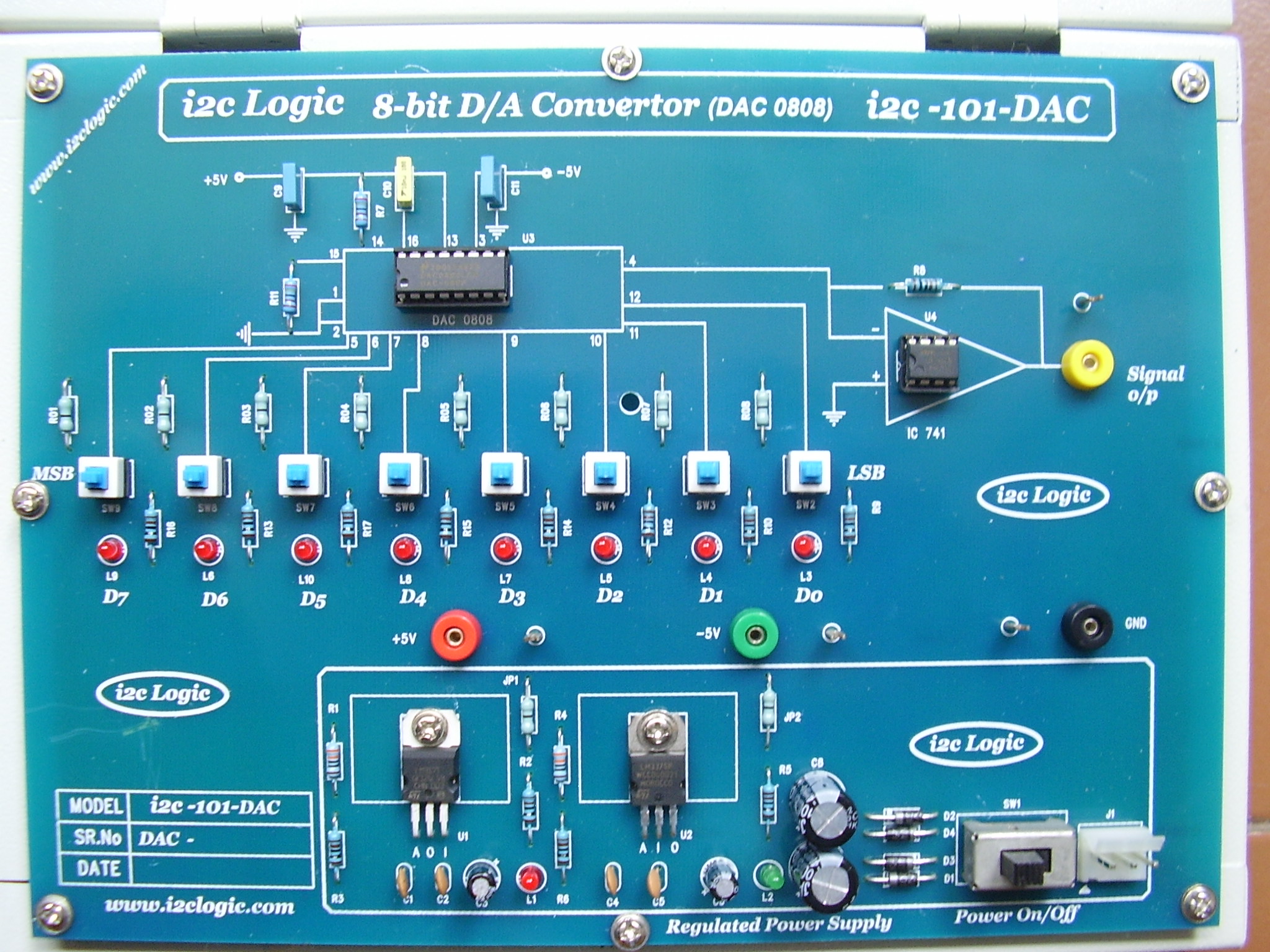 Manual
Ask For Quote
Technical Specifications :

Clock Generator

Provides 8 switch with led display input to the DAC.

On-Board block features

Digital to analog coversion using IC DAC0808.
Current to voltage convertion using IC741.
Test points are provided to analyze signals at various point.
Bare Board tested glass epoxy SMOBC PCB is used.