---
Communication Kits / ADC Modulation and Demodulation Kit.
---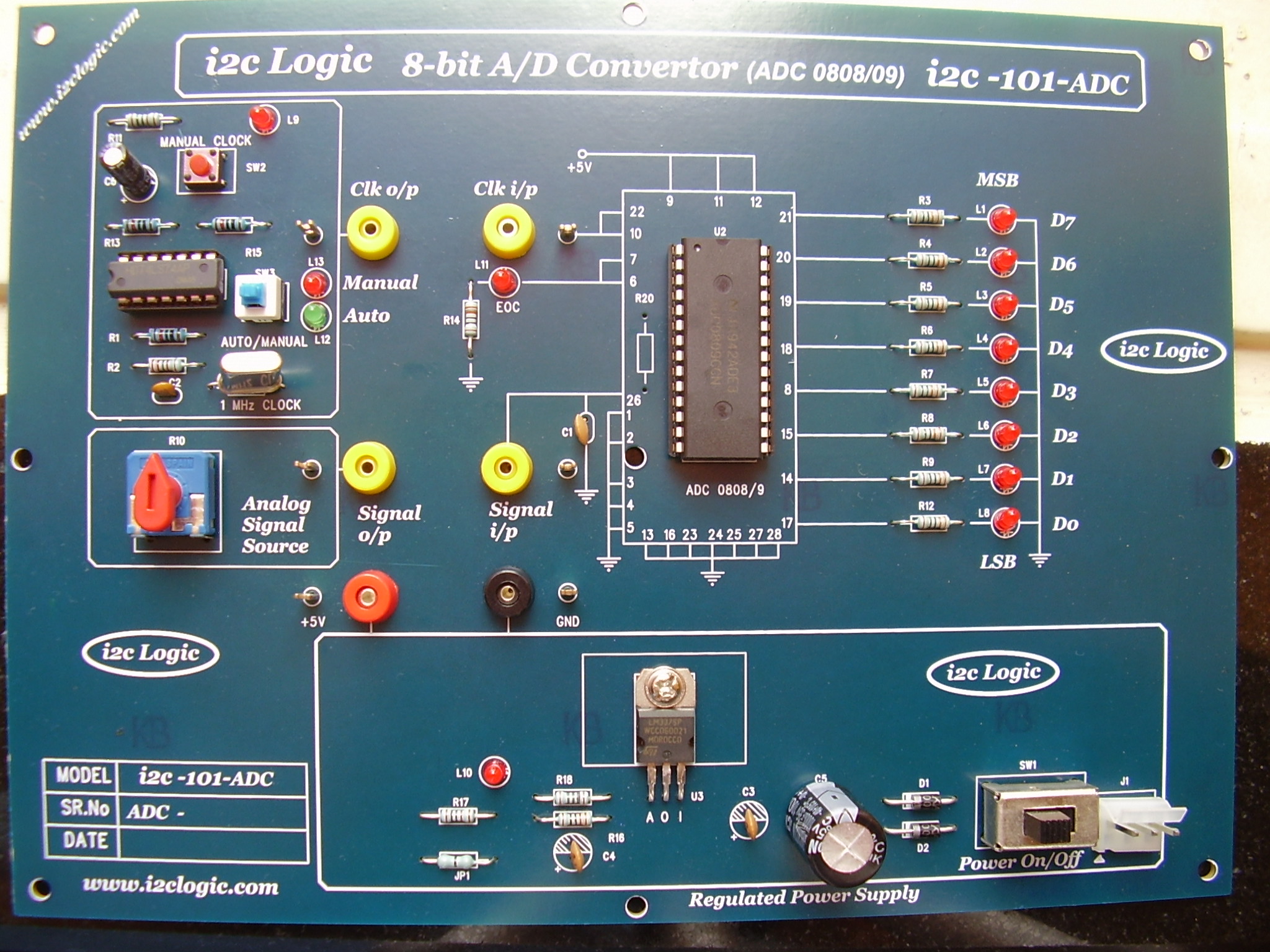 Manual
Ask For Quote
Technical Specifications :

Clock Generator

Provides 1MHZ clock generator using IC7404.
On-Board facility for clock in auto or manual mode.

Signal Source Input

Provides DC signal source input with amplitude adjustment.

On-Board clock features

Analog to digital convertion using IC ADC0808/0809.
Digital data output with RED led indication.

Interconnections

All interconnections are made using 2mm banana patch cords.

Test points are provided to analyze signals various points.